Happy Friday! This weekend concludes our Spring Break :-(. I use the term
Spring
loosely. It sleeted yesterday...in April...in the South. Whatever. I think the groundhog should be shot.
We have had fun this week, despite of the disappointing weather. String Beane has participated in a tennis clinic. He has really enjoyed it. I have had a good time watching him play. We will have two soccer games tomorrow and a final tennis clinic followed by a swimming lesson.
On a different topic, we moved into a new house last summer. It is on a small lake. The dam on the lake broke before we bought the house. So, our lake front home looks more like an unused football field. The dam repair was completed about a month ago and water has slowly, but surely been filling up. I can actually look out the window and see some water out there! Now if it will not sleet in April anymore and water fills up the lake, we will be ready for some summer time fun here.
Here are my favorite finds for this week.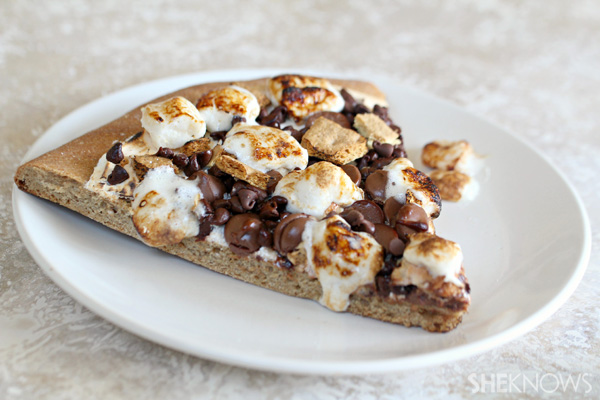 S'more Pizza
Banana Split Bites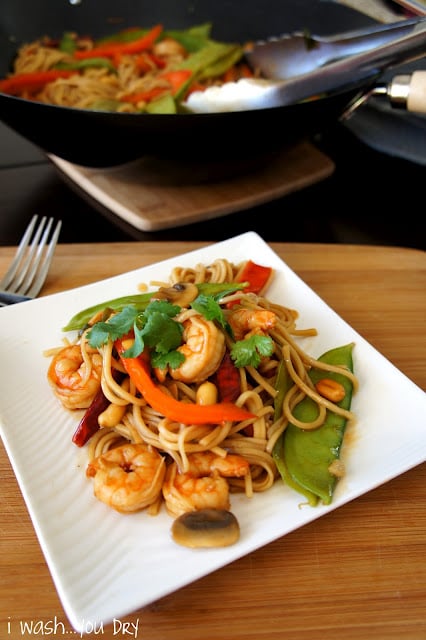 Shrimp Lo Mein
Honey Lime Chicken Skewers
Chocolate Chip Cookie S'more
What made the top of your list this week?
I am linking up with
Finding Joy in my Kitchen
. Go check it.