It's finally Friday, Internet Peeps!
We have a big weekend planned. String Beane will have his first basketball game Saturday morning. We are all pretty excited for him. To say that we are not very athletic would be an understatement. But, we try hard...sometimes. String Beane has been pretty determined in basketball this season. He started doing push ups two weeks ago because he said he wanted to score his own basket and not the kind where his coach helps "pop" the ball in the net. (String Beane can shoot the basketball to the bottom of the net, but that is about as high as it goes.) Miracle of miracles happened last night. He came home from practice and said that he had scored two goals! I looked at Mr. Homegrown for verification. It was true! Two goals! String Beane went to bed on cloud nine. I am so hopeful that he has a good game tomorrow.
Here are my top 5 favorite finds for this week.
Gooey Butter Cake
I am making this for dinner tonight. It looks good!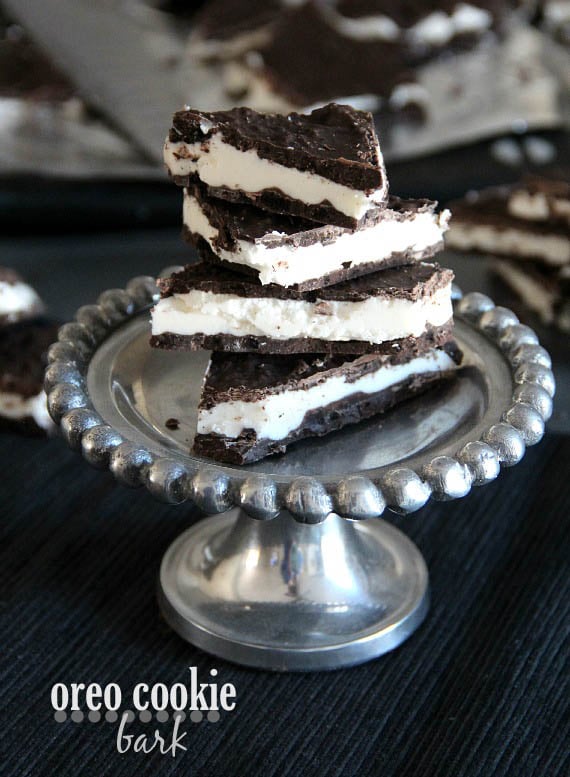 Oreo Cookie Bark
Molasses Bars
Chocolate Chunk Coconut Ice Cream
Cherry Lime Aid Sugar Cookies
Well, I clearly have sweets on the brain. I blame New Year's resolutions.
I am linking up with
Finding Joy in my Kitchen
. Go check her out!