Summer has begun here! We are staying up a little later and waking up a little later.
I love not being tied to a school schedule! We are really busy though. Summer is always busier than I envision it being. This week, Monday is the only day where we have nothing to do.
We close on our new house this week, so I am going to try to get some freezer cooking done so I will have plenty of back up when we start the move process. So this week I have planned a pretty easy and kid friendly menu so I will be able to freezer cook along the way.
Here is the line up:
Monday
Crock Pot Baked Potato Bar
Salad
Left over soup
Tuesday
Out to eat with the Little Beanes
Wednesday
Honey Lime Chicken (did not get to this last week)
Rice
Broccoli
Thursday
Pizza using
Beer Batter Pizza Dough
I will make extra pizzas and freeze!
Friday
Slow Cooked Sticky Chicken
Rice
Vegetable
Weekend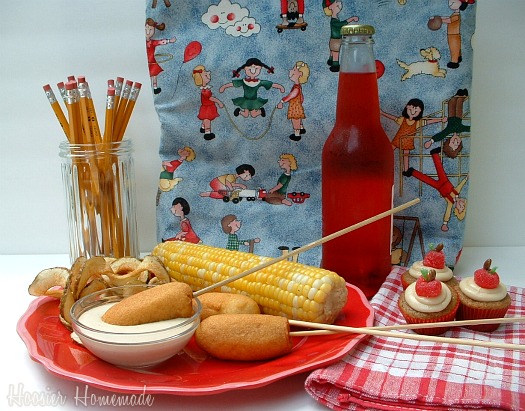 Mini Corn Dogs
Fresh Corn
Something else I find at the Farmer's Market!
I hope you have a great week! I am linking up at
Menu Plan Monday
. Go check out all of the other menu plans.