So I am looking ahead for the week trying to plan our week's menu around our activities. Here is what I noticed.....Butter Beane and Jelly Beane will be starting preschool Thursday and String Beane Starts first grade next Monday! I am starting to get that nervous knot in my stomach that happens at the start of every school year. I thought that would go away when I was not the one starting school. Nope. Only got worse.
I have a few leftovers and some carry over meals from last week. That will help me our a lot this week since we have a preschool teacher conference one night and an Open house at String Beane's school another night. Throw in some soccer, gymnastics and Kindermusik and that is why we are all tired and crazy!
Here is the plan for this week.
Monday
Fried Chicken
Green Peas
Cantaloupe
7-UP Biscuits
Tuesday
Dirty Brown Rice with Shrimp
Broccoli
Applesauce
Wednesday
Crockpot Chicken Taco Chili
Cornbread
Fruit
Thursday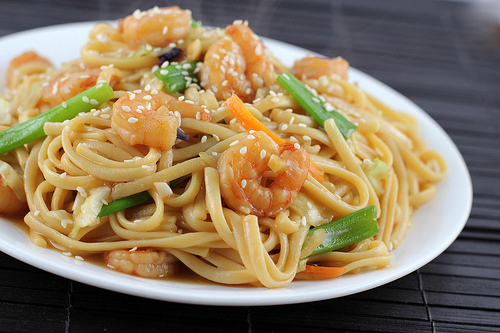 Pork Lo Mein
I am substituting pork for the shrimp.
Friday
Breakfast for Supper
Sausage
Pancakes
Scrambled eggs
Fruit
Weekend
Chicken Pot Pie
Broccoli
Applesauce
So....what's on your menu this week? How are you going to handle lunch box packing this school year?
I am linking up with
Menu Plan Monday
. Go and see what everyone else has cooking.